Laser
Cutting and engraving exclusive advertising and souvenirs, and creating a pleasant and comfortable interior for you and your business.
Using high-tech laser equipment allows to carry out your orders with the utmost efficiency and quality.
Laser cutting and engraving are most widely used in furniture manufacturing. Figured cutting wood with high precision allows the use of high-quality applications from expensive wood, veneer diversified, skin, insert pieces of different kinds of wood in the plane of the product.
Also with the help of our ultramodern equipment you can make an engraved glass with drawing on it of various images, photographs, decorative tie for glass doors, windows or glass plane coffee tables, and much more at your request. Laser engraving with high (1060dPi) resolution allowing qualitatively and quickly put different types of images to any - surface for the production of advertising materials, souvenirs and interior.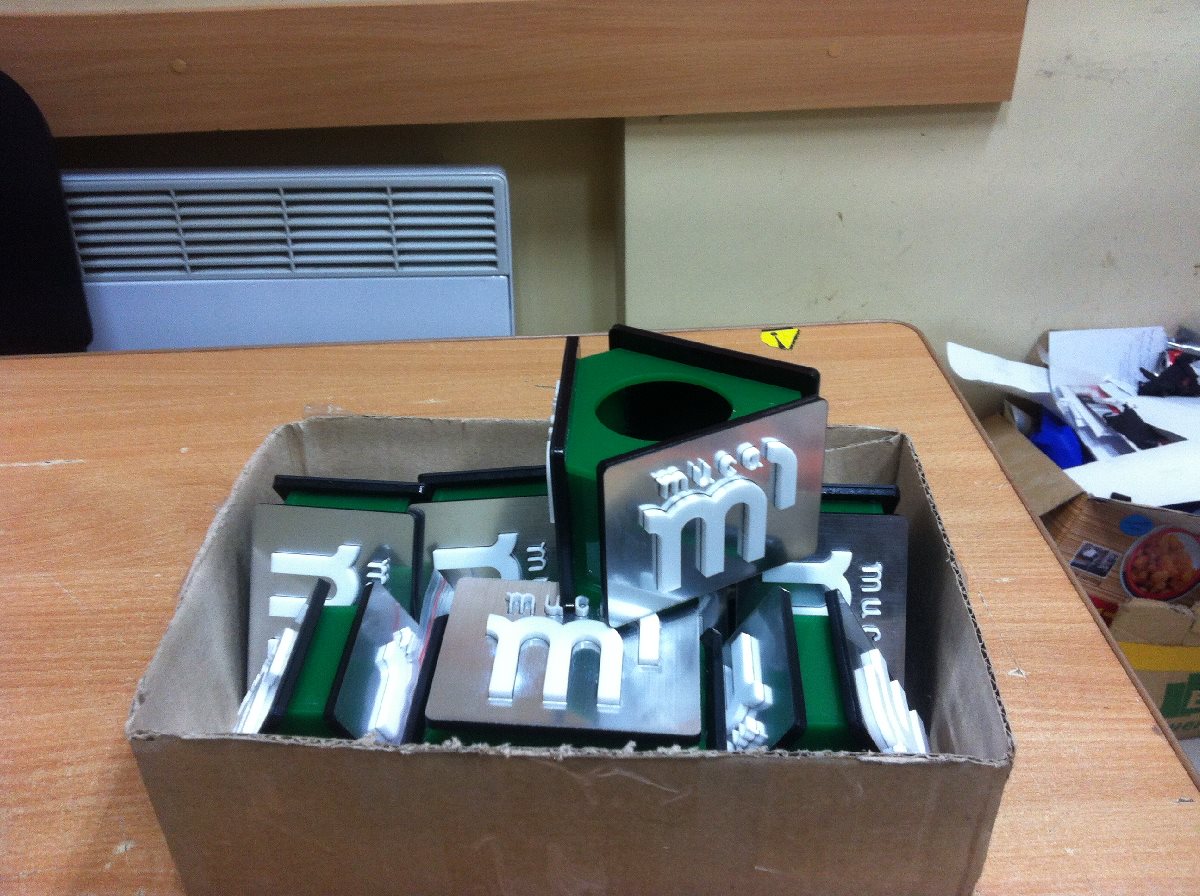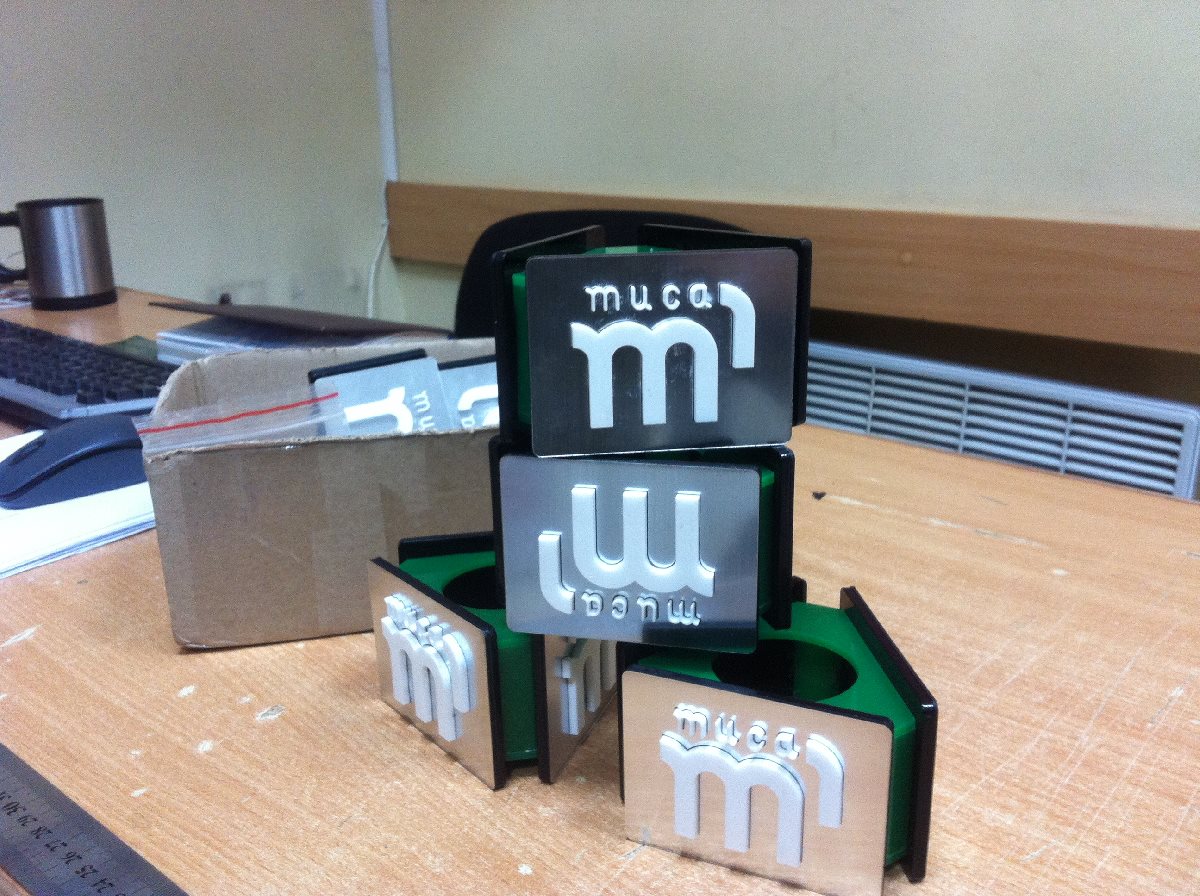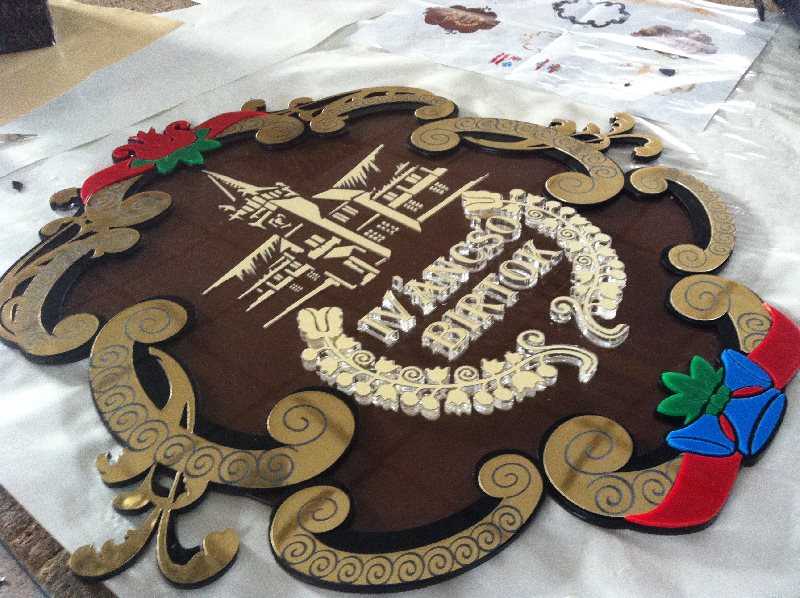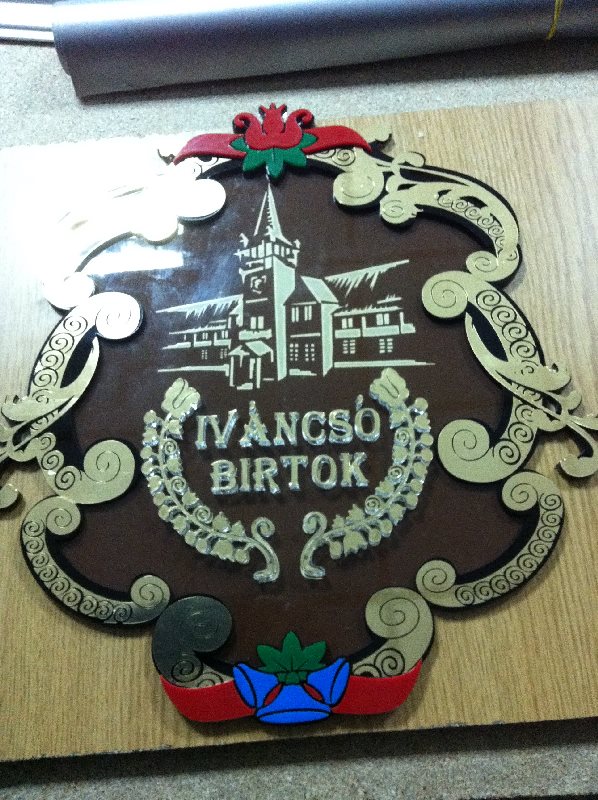 Equipment features:
-Speed ​​Cutting - (Acrylic 3mm) - from 5m / min. (Up to 1500 / day);
- The thickness of the surface of the material - from 0.1 mm to 20 mm;
- The quality of engraving - up to 1060 dPi;
- Accuracy of repetition (climbing start and end points of the curve) to 0,01mm;
- Auto Focus;
- Great job right material for cutting 1400 x 800mm for engraving
1400 x 800mm;
- Possibility of engraving vector and raster graphics.
- Power 80 Watts. Categories of applications that we offer:
- Laser cutting and engraving acrylic, ABC and CAH plastics;
- Laser cutting and engraving plastics bilayer (large range of colors - black / gold, black / white, yellow / blue, white / red ...);
- Production and engraving aklayti. Light Design;
- Design, cutting and making props for goods, mobile phones, price tags ...
-Lazerna Cutting cardboard, paper ...
- Stencils and templates;
- Dashboards on customer project;
- Engraving metal, brass;
- Production of award plaques, certificates ...
- Laser cutting and engraving wood veneer;
- Engraving of glass, mirrors;
- Engraving of souvenirs - pens, business cards, coasters, clocks, notebooks;
- Production number plates, chips, price tags, zhytoniv;
- Laser cutting and engraving leather and leather;
- Production of gift packaging series of plastic, wood and leather;
- Design and manufacture VIP cards (glass, wood, acrylic, plastic dual layer);
- Engraving photos;
- Engraving of inscriptions on gifts greeting;
- Production VIP tablets engraved with volume and letters.
- Engraving on mobile phones, and so on;